Trust is Imperative Workshop
Tuesday, October 24, 2023 (9:00 AM - 1:00 PM) (PDT)
Description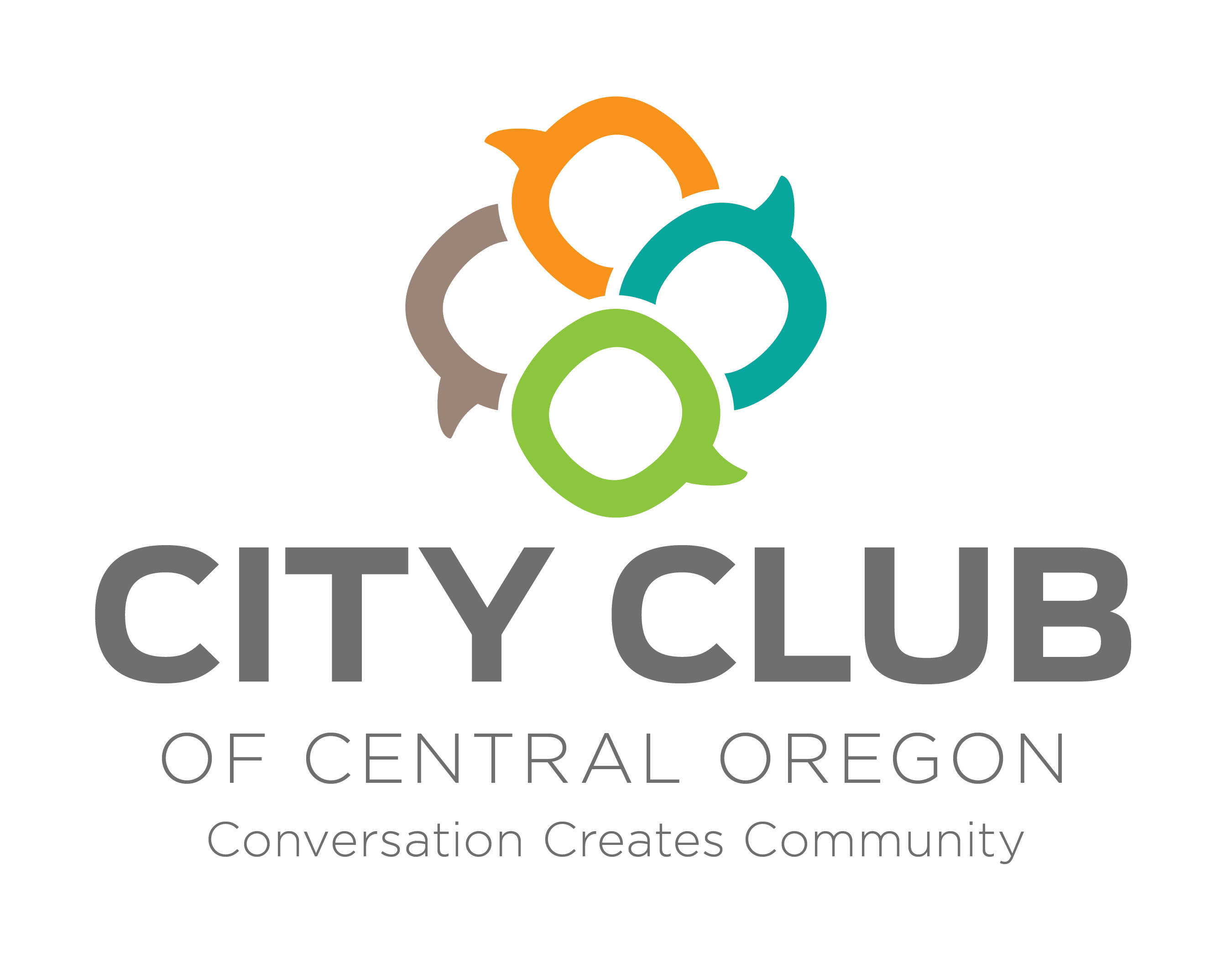 Time and again, trust is identified as the missing element in unproductive relationships, teams and society. Indeed, trust is required for productive dialog. At the City Club of Central Oregon, trust is essential to prompting productive dialog and finding community solutions.
In many workshops, an exercise is pulled from a consultant's bag of tricks to address the deficiency, and given the depth and complexities of trust, the instant fix fails to have any lasting value. This workshop delivers a firm understanding of trust components and teaches participants how to build trust in team and organizational settings. Leaders desire proficiency in the essential skill of trust building. Based upon the popular text, The Trust Imperative (Hacker, Willard), this course provides practical, straightforward methods to create trust and instills dynamic models, which allow for further discovery.
Participants will obtain:
A comprehensive understanding of the trust imperative, why trust is an increasing requirement for today's workplace and society.
Knowledge of the different aspects of trust and trust modeling.
Proven methodologies to build trust, experimenting with tools and approaches.
Skill acquisition, ability in building trust rapidly.
Presented by Stephen Hacker
Images
Deschutes Children's Foundation-East Campus
2125 NE Daggett Ln



BEND

,

OR

97701

United States



Tuesday, October 24, 2023 (9:00 AM - 1:00 PM) (PDT)